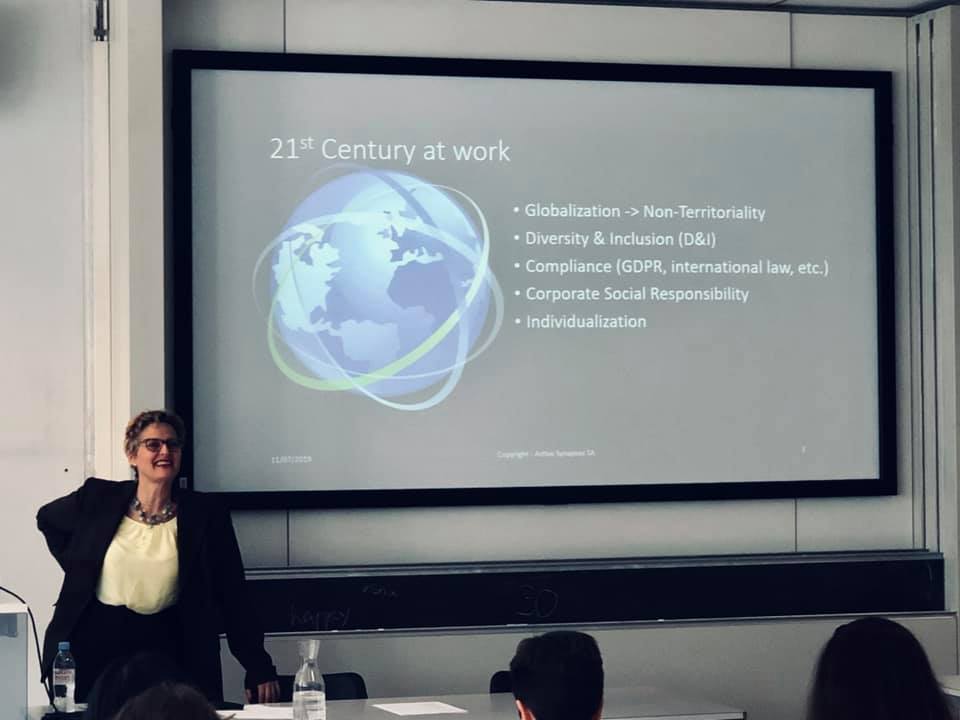 Prejudice, Discrimination and the Diversity Challenge – July 2019
Really proud to have participated as a presenter to this the 2019 summer school "Prejudice, Discrimination and the Diversity Challenge".
The program took place at the University of Geneva from July 8th to 12th, 2019. It was a great success and brought together:
31 students from various academic, professional and cultural backgrounds
15 researchers for interdisciplinary presentations (from the universities of Geneva, Lausanne, Zurich, St. Gallen, Utrecht, Leuven, Lorraine, the Université Libre de Bruxelles and the Haute Ecole du Travail Social of Geneva)
10 practitioners from organizations and companies from Geneva and beyond (Active Synapse, CERN, ILO, UNO, Chemours, Pictet, PwC, Aract Bourgogne-Franche-Comté)
Over 100 participants for the two roundtables "From homophobia and transphobia to inclusion in the workplace: theory and practice in international organizations" and "How to act against discrimination in the workplace", which took place on July 9th and 10th, with the support of Swissuniversities, Think Tank Gender & Equality and The Equal Opportunities Office at the University of Geneva.
This summer school was not only the opportunity to acquire new academic knowledge about the serious topics of prejudice and discrimination, but also gave the participants tools and measures to take back into their professional and academic fields, making them more effective at promoting diversity and inclusion.
More information is available online:
https://www.unige.ch/genevasummerschools/index.php?cID=252
https://www.facebook.com/diversitysummerschool/